WATER BANK PUBLIC ENGAGEMENT
The Regional Water Authority is engaging the public in a discussion about how water banking could expand and operate in the Sacramento region.
The goal of the Water Bank public engagement process is to share information, answer questions and gather input through a series of public meetings, called Stakeholder Forums, through early 2024.
ANNOUNCEMENTS
Now Available! Foundational Document on Governance Structure for the Water Bank.

Scroll down to learn more.
Virtual Stakeholder Forum #3, Dec. 12, 6 p.m.

Click to register.
The Program Team will be highlighting Sacramento Regional Water Bank activities from this past year and detailing what's ahead for 2024 and beyond. Scroll down for materials from previous Stakeholder Forums.
Water Bank Environmental Process Begins.

 Click to learn more.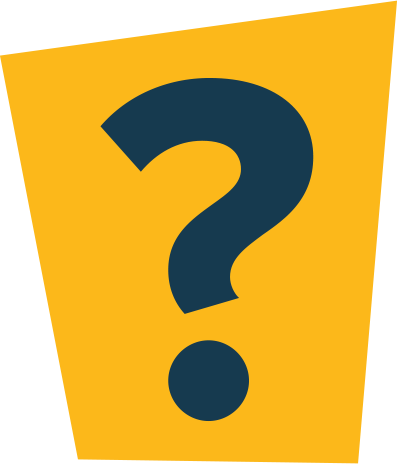 WATER BANK Q&A CONNECT
The Water Bank Program Team is addressing questions provided by stakeholders. Questions may include those from a single stakeholder, or the Program Team may combine similar questions and provide comprehensive answers about the Water Bank. Questions and answers are posted here on this page. Additional questions may be submitted to the Water Bank program.
Email questions to [email protected].

You can find questions from previous weeks here.
Theme: Environmental Review Necessity and Purpose
Question: Why is the Regional Water Authority (RWA) conducting environmental review under the California Environmental Quality Act (CEQA) for the development of the Sacramento Regional Water Bank? 
The Regional Water Authority (RWA), a Joint Powers Authority representing approximately two dozen water providers and affiliates, has principal responsibility for approving the Sacramento Regional Water Bank (Project). The Project is a discretionary project in that RWA would provide funding as well as use its judgement in deciding whether and how to approve it prior to implementation. Environmental review under CEQA is required for all discretionary actions, and RWA has determined that the Project will be reviewed under an Environmental Impact Report.
The decision to expand the existing Water Bank qualifies as a discretionary action, making CEQA coverage necessary to assess and mitigate potentially significant adverse impacts that may occur as a result of Project implementation. The Water Bank involves the coordinated storage and recovery of significant volumes of water in a manner not previously undertaken in the North and South American River subbasins. This operation is planned to span multiple years and intentionally utilize the groundwater basin over an extended period.
Foundational Document on Governance Structure for the Sacramento Regional Water Bank
The Regional Water Authority (RWA) has released a
second foundational document for the Sacramento Regional Water Bank, marking another significant step forward in defining the organization, management, and operation of the Water Bank to enhance climate resiliency and environmental stewardship in the Sacramento region.
Titled "Governance: Organizational Framework, Functions, and Associated Roles and Responsibilities," this document delineates the essential functions and activities vital for the successful implementation of the Water Bank. It introduces an organizational framework and outlines associated roles and responsibilities embedded within the Water Bank's structure.
You can read the full document here.

Highlights include:
Functional Areas:

The document categorizes necessary activities into four functional areas—Policy and Legal, Operations, Administrative, and Outreach activities. These are informed by established guidelines and regional experiences, particularly from recent groundwater substitution transfers.

Organizational Framework:

The Water Bank's implementation activities are envisioned to be carried out by three primary parties: Participating Agencies, Coordinating Body, and Planning/Technical Support. Importantly, the framework is designed to facilitate effective collaboration without overshadowing or restricting the autonomy of existing agencies.

Roles and Responsibilities:

Detailed tables in the document outline the roles and responsibilities of each party across various implementation activity groupings. This transparency aims to foster clear accountability and efficient collaboration.

Key External Entities:

The Water Bank will engage with external entities such as banking partners, regulatory authorities, and stakeholders, with the document defining the roles of these entities.
The "Governance: Organizational Framework, Functions, and Associated Roles and Responsibilities" document is part of a series aimed at introducing and explaining the processes and considerations involved in implementing the Water Bank. The documents cover different aspects:
Vision and Strategy: Released in June 2023, outlining goals, objectives, principles, and constraints. You can find the GOPC document here.
Structure: The current document, focusing on the organizational framework, functions, and associated roles and responsibilities.
Operations Support Tools: Will cover water accounting, monitoring, and reporting.
Agreements and Finance: Will describe the framework to encourage water banking and establish roles and responsibilities in the financial aspects.
Please note that "Governance: Organizational Framework, Functions, and Associated Roles and Responsibilities" is "living document," open to periodic revisions as Water Bank implementation progresses.
WATER BANK STAKEHOLDER FORUMS 
Materials from the First Stakeholder Forum Held October 26, 2022
The first Stakeholder Forum explored key topic areas such as water sources and management in the Sacramento region; projected impacts of climate change on the region's water resources; how water banking works; how a Water Bank could help the region adapt to climate change; and other topics.

Materials from the Second Stakeholder Forum Held February 13, 2023
The second Stakeholder Forum explored the proposed goal, objectives, principles and constraints for the Sacramento Regional Water Bank, a groundwater storage program utilizing the expansive reservoir under the urban core for storing water during wet times for use during dry times.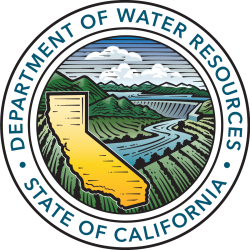 Funding for Water Bank development has been provided in part from the Budget Act of 2021 through a grant from the California Department of Water Resources.