THE SACRAMENTO REGIONAL WATER BANK
The reservoir under our feet
Deep below the Sacramento region's urban core, covering hundreds of square miles, lies the reservoir you cannot see.
Like a sponge, our groundwater aquifer holds water in the open space or crevices between grains of soil that extend to depths up to 2,000 feet below the surface.
This is the Sacramento Regional Water Bank.
Like a savings account, a Water Bank makes it possible to deposit water during wet times and withdraw it during dry times.
This makes it ideal for adapting our water system to climate change, which will shrink our snowpack and make it harder to store early winter rains in Folsom Reservoir, when water must be released for flood protection.
The Sacramento region's Water Bank can hold enough water to fill Folsom Reservoir twice and can offset the loss of snowpack projected with climate change.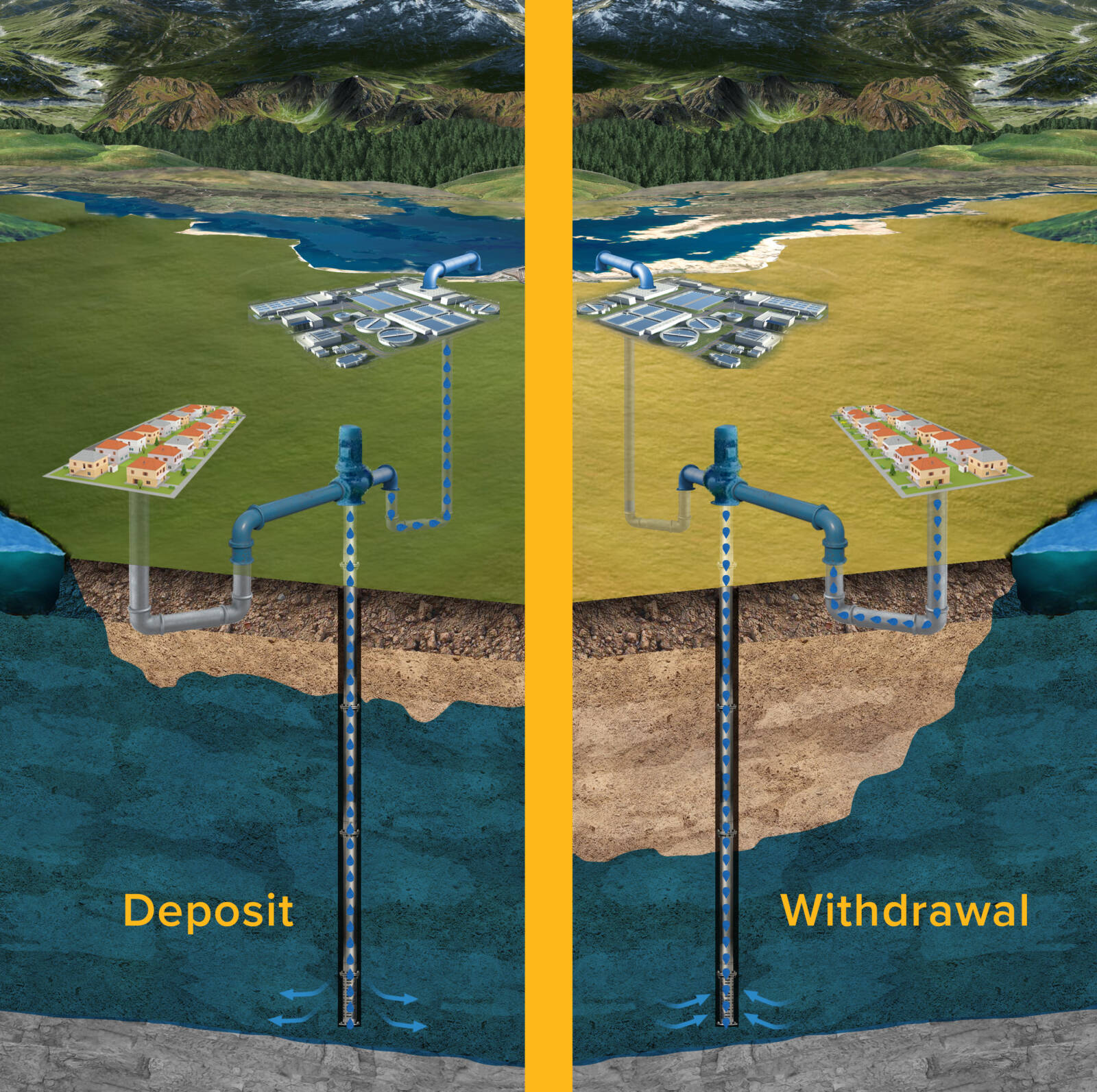 The Sacramento region is uniquely ready to more fully develop and manage the Water Bank.
There is space available to store water in our underground reservoir, which could be filled by winter stormflows in our rivers.
Our community also has a long history of working together to manage our water resources responsibly.
Now, as we consider the climate challenges ahead, the Water Bank will be key to creating a 21st-century water system ready to sustain our community and the generations to come.